| | |
| --- | --- |
| | march 2015 |
HOW MANY PEOPLE HAVE LOEYS-DIETZ?
You can help us find out!
When Drs. Hal Dietz, Bart Loeys and others published that first article describing Loeys-Dietz back in January 2005, they were were working with data from 10 families. Since then, hundreds of people of all ages have been diagnosed with the syndrome--this we have seen through clinics, our conferences, and through social media.
Having numbers would be helpful though. Knowing how large of a community we are is helpful as we raise awareness. Knowing the ages of older patients will bring comfort to newer generations.
So please help us find out more about who we are as a community by responding to this simple Survey on Loeys-Dietz syndrome. Three minutes of your time can make a world of a difference!
SHARE YOUR STORY
Over the past few months, we have shared the Loeys-Dietz journeys of Scout, Aileen, and Caroline. If you'd like to share your Loeys-Dietz journey with us, we would love to hear from you.
Please send us your story in 500 words or less, along with a picture, to info@loeysdietz.org, noting "My story" in the subject line.
OPPORTUNITIES TO TAKE HEART
Save-the-date for fun-filled fundraisers:
May 2

, a concert near Nashville, Tennessee

June 20

, "Clays for Caslin,"

skeet shooting in Hudson, Wisconsin
WITH THANKS!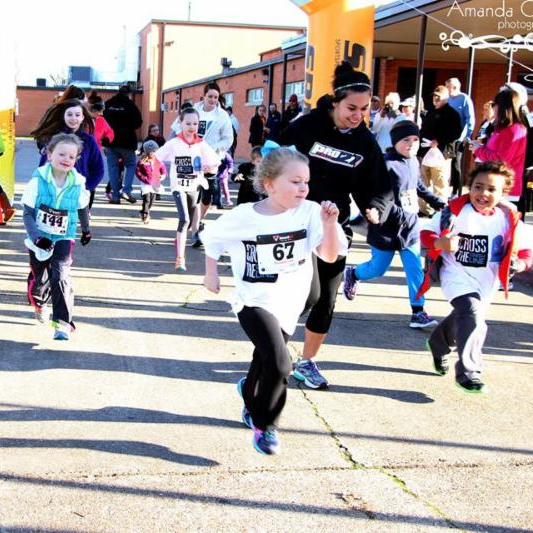 Thanks to Wes, Jennie, and Caroline Bange for hosting the fifth annual "Cross the Finish Line for Caroline" on March 7, 2015. Along with many generous volunteers, donors, and supporters, their efforts raised more than $18,000 for the Loeys-Dietz Syndrome Foundation. With this race, the Banges have raised over $100,000 for the Foundation over the years, enabling us to live up to our mission.
We are also most grateful to have been the recipient of gifts commemorating two special occasions this month. Julianne Zuber and Christopher Kealy directed gifts in honor of their March wedding to the LDSF in memory of Chris's father, Walter Kealy. And, Samuel Coren asked that gifts in honor of his Bar Mitzvah be made to support our mission.
We thank you all for so generously Taking Heart!
If you are interested in fundraising, contact us at info@loeysdietz.org.
HELP US EVERYDAY
Welzoo, AmazonSmile, iGive & Bravelets
Surfing the internet? Ordering off Amazon? Looking for some unique jewelry? Did you know you can help generate funds for the LDSF with things you already do? Take a moment to see how you can help us raise funds everyday.
Learn how to help the LDSF.